MEET THE DOCTOR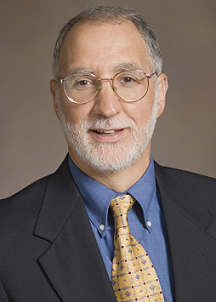 Dr. Amedeo DiEdwardo comes from a family of dentists.
His brother, the late Dr. Richard DiEdwardo, practiced dentistry in
Easton, Pennsylvania
. Following in the tradition of his family, Dr. DiEdwardo practices mercury-free dentistry.
Dr. DiEdwardo received his undergraduate education in natural science at Muhlenberg College in Allentown, Pennsylvania. He graduated with a D.D.S. Degree from Temple University School of Dentistry.
He has been practicing in the Lehigh Valley since 1975. Currently, he is on the Active Staff of Lehigh Valley Hospital Muhlenberg Department of Dentistry, a member of the American Dental Association, Pennsylvania Dental Association, and Lehigh Valley Dental Society. He spends many hours pursuing post-graduate education to sharpen his skills and expand his knowledge.
Dr. DiEdwardo has enjoyed working with a faithful, dedicated and caring staff for many years. He enjoys all aspects of dentistry, especially the challenge of providing comfortable services to patients of all ages. He delivers the highest quality long lasting, functional and aesthetic dental work with the latest equipment and technology.
Furthermore, Dr. DiEdwardo believes in providing each of his patients with personalized care and attention. Careful listening and understanding of their desires, and clear communication of treatment goals are the highest importance to Dr. DiEdwardo.
Dr. DiEdwardo's hobbies include hiking, road and mountain biking, rock and ice climbing, cross country skiing, snow shoeing and sea kayaking. He and his wife, Maryann, have been married for over 25 years. They have one son, Joseph A. DiEdwardo.
---
2045 Westgate Drive, Suite 400 • Bethlehem, PA 18017 • 610.691.5422 phone • 610.691.8574 fax